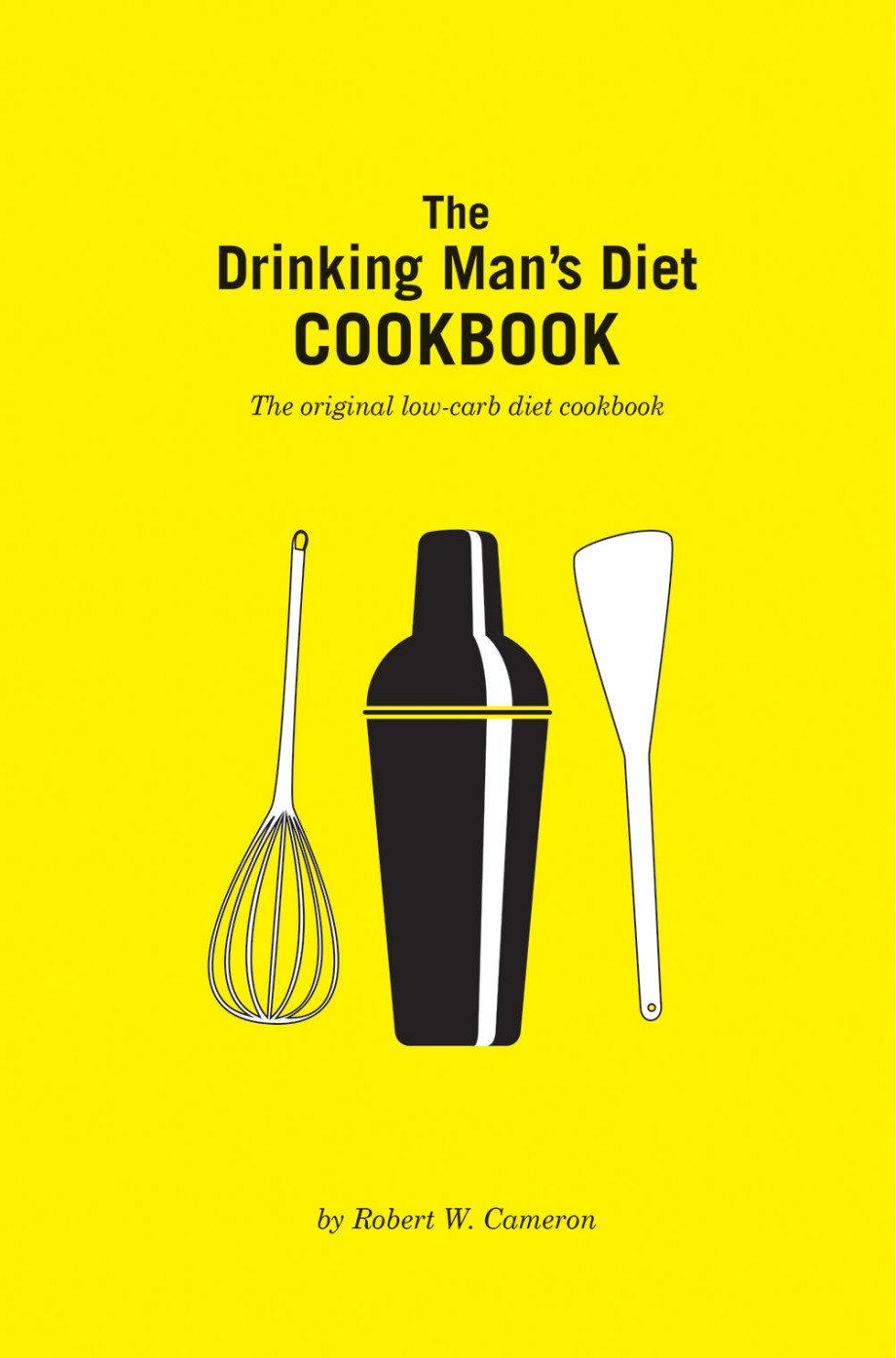 The Drinking Man's Diet Cookbook
Second Edition
Imprint: Cameron Books
Publication Date: October 20, 2020
Price: $16.95
Trim Size: 5 1⁄2 x 8
ISBN: 978-1-951836-03-0
EAN: 9781951836030
Page Count: 192
Illustrations: No illustrations
Format: Hardcover
The Drinking Man's Diet Cookbook has stood the test of time—and it works for any low-carb diet!
In 1964, Robert Cameron wrote The Drinking Man's Diet, a little book of practical dieting wisdom that, together with its companion, The Drinking Man's Diet Cookbook, have sold more than 2.4 million copies. The accompanying cookbook— now rereleased with a fresh design—digs deeper, providing you with examples of Cameron's tried-and-true approach to eating and living well: by reducing your intake of carbs, you don't have to cut out that wine or cocktail. The Drinking Man's Diet Cookbook scrutinizes the carbs for you, presenting more than 200 recipes, carefully planned menus, and a handy carbohydrate table that will keep you on track—and keep you at the party. With low-carb approaches to appetizers, main courses, desserts, and even your neglected best friend, bread, Cameron proves that cocktail hour need not be your dietary downfall.

About the author
Robert Cameron was the founder and former publisher of Cameron + Company. His books include The Drinking Man's Diet and its companion cookbook, as well as the Above series of aerial photography books, the first of which was Above San Francisco, published in 1969. Cameron passed away in 2009 at the age of 98, after nearly 50 years of faithfully following his Drinking Man's Diet.