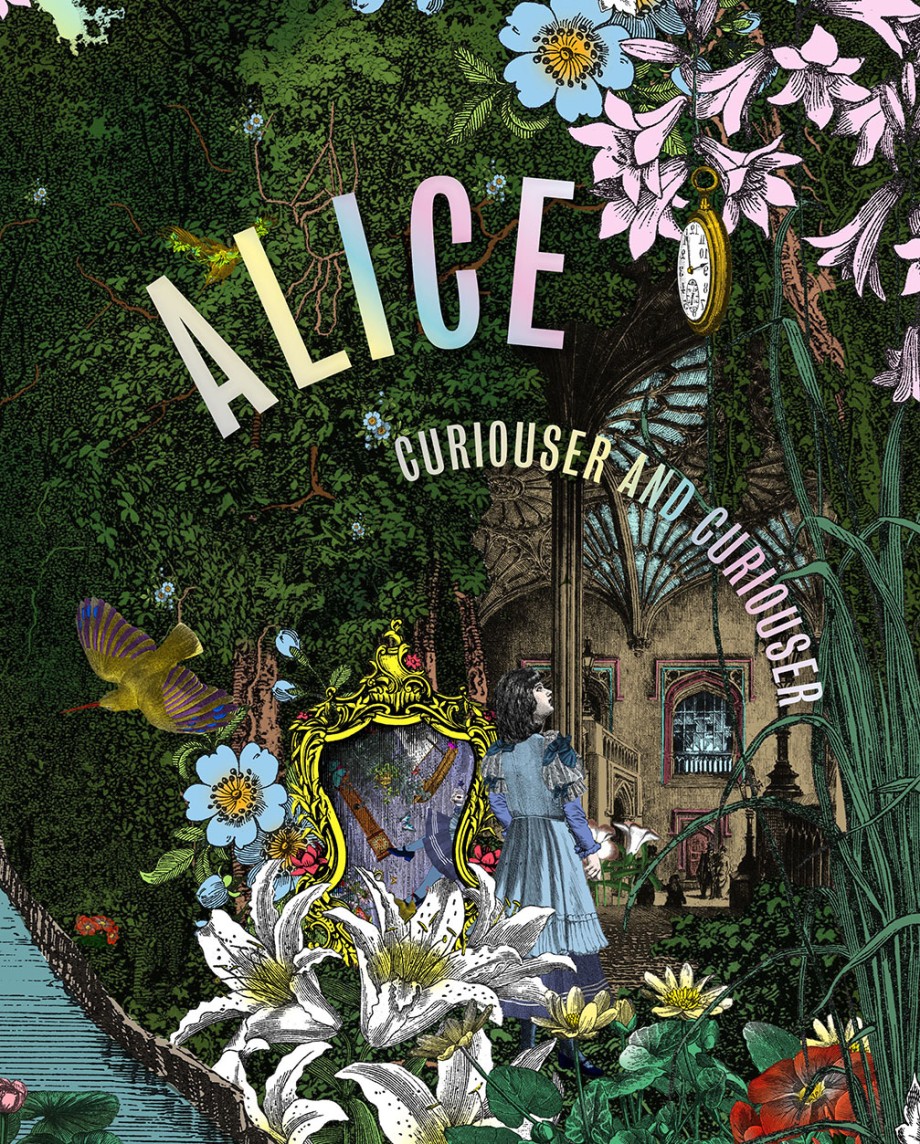 Alice
Curiouser and Curiouser
Imprint: V & A Publishing
Publication Date: September 15, 2020
Price: $50.00
Trim Size: 9 1⁄2 x 11
ISBN: 978-1-83851-004-6
EAN: 9781838510046
Page Count: 224
Illustrations: 150 full-color illustrations
Format: Hardcover
Explore the phenomenon of Alice in Wonderland, which has captivated readers from Walt Disney to Annie Leibovitz for over 150 years
Lewis Carroll's Alice in Wonderland is a cultural phenomenon. First published in 1865, it has never been out of print and has been translated into 170 languages. But why does it have such enduring and universal appeal for both adults and children?
This book explores the global impact of Alice in Wonderland across art, design and performance from the nineteenth century to today. It shows how Alice has been re-imagined and reinterpreted by each new generation: from the original illustrations by John Tenniel to artwork by Peter Blake and Salvador Dali, and from the 1951 Disney movie to Tim Burton's latest interpretation
This beautiful, playful publication also includes specially commissioned interactive illustrations by award-winning artist Kristjana S. Williams, as well as quotes from an array of cultural creators from Stephen Fry to Tim Walker, Ralph Steadman to Little Simz about the profound influence of Alice on their work.

Praise
"London's Victoria & Albert Museum is set to host an "immersive and theatrical" exhibition that will explore the story's evolution from children's book to global phenomenon."

— Vogue
"Alice: Curiouser and Curiouser

will chart how the mind-bending tale of a little girl who discovers a fantasy world after falling down a rabbit hole has evolved beyond the page, inspiring artworks, ballets, songs, films and fashion."

— Vogue
"Alice: Curiouser and Curiouser will explore the different interpretations of the story, since its publication back in ?1865, including Hollywood's evolution of the tale - from the first cinematic retelling in 1903."

— Evening Standard
"Walt Disney himself once said "no story in English literature has intrigued me more than Lewis Carroll's Alice in Wonderland," and his fondness of the original tale went onto to inspire a magical animated spectacular of the same name."

— Bustle
"The V&A has revealed that the original concept art for Disney's 1951 animated version will feature, alongside John Tenniel's original drawings for the book's first edition."

— Time Out
About the author
Kate Bailey is senior curator of design and scenography, and Simon Sladen is senior curator of modern and contemporary performance, in the theatre and performance department at the V&A. Kristjana S. Williams is an Icelandic-born illustrator based in London. She has won numerous awards and has over 16,000 followers on Instagram.