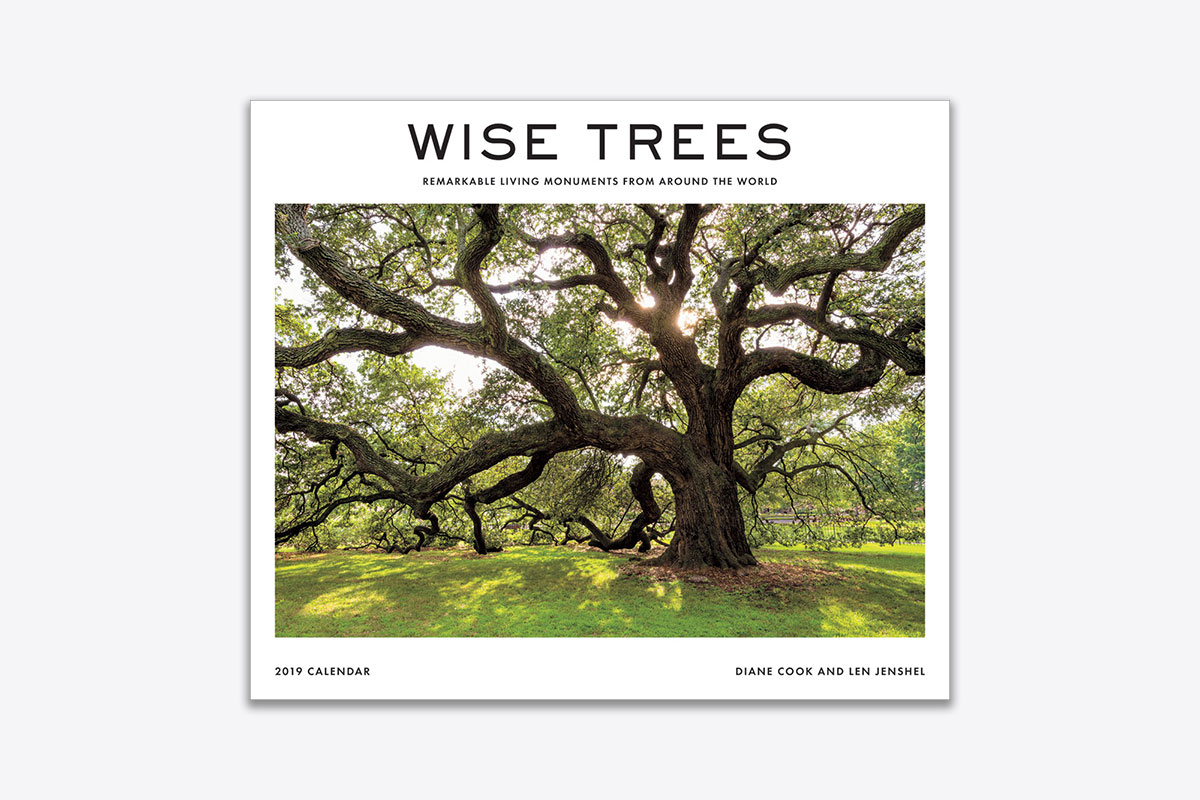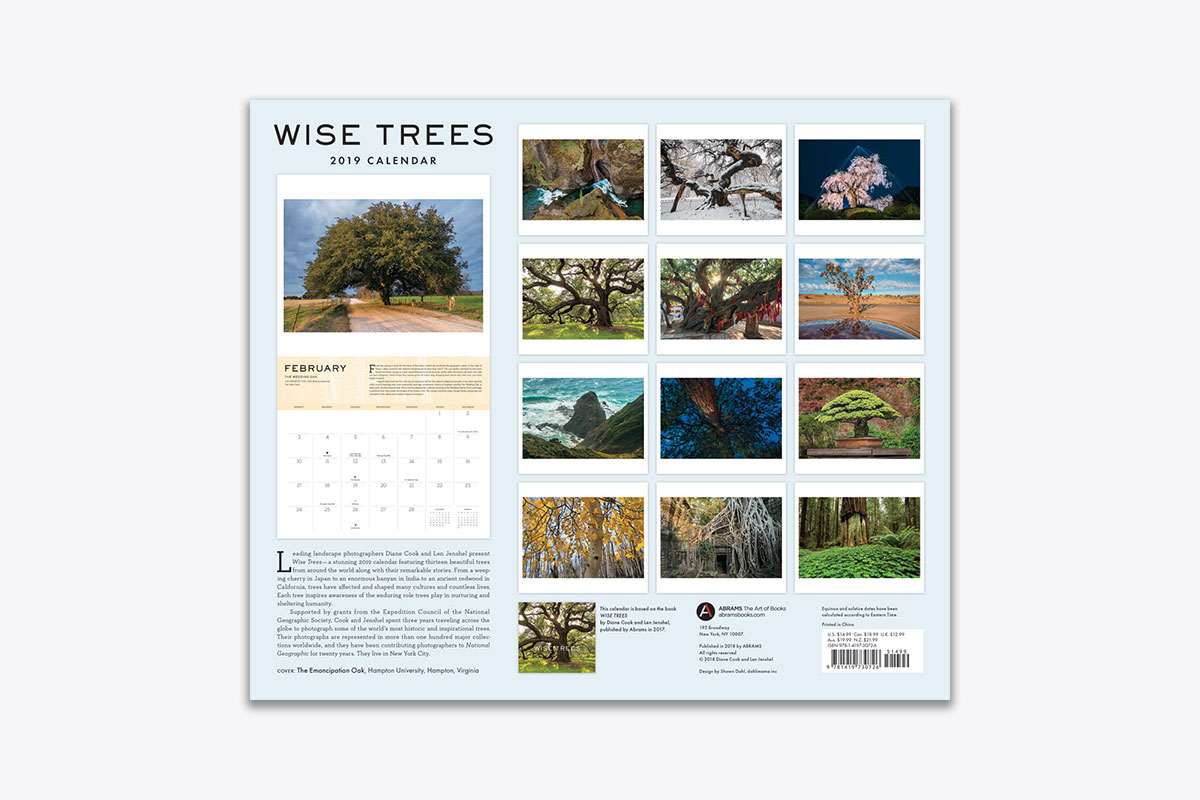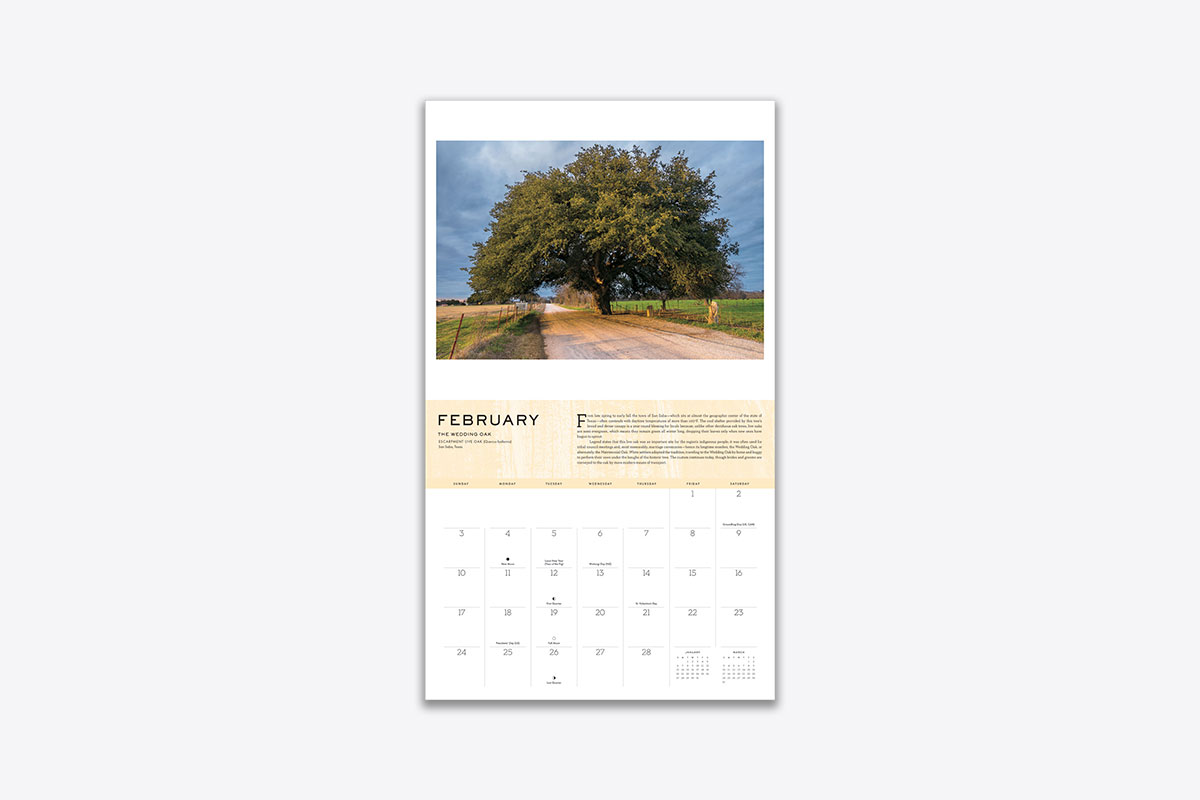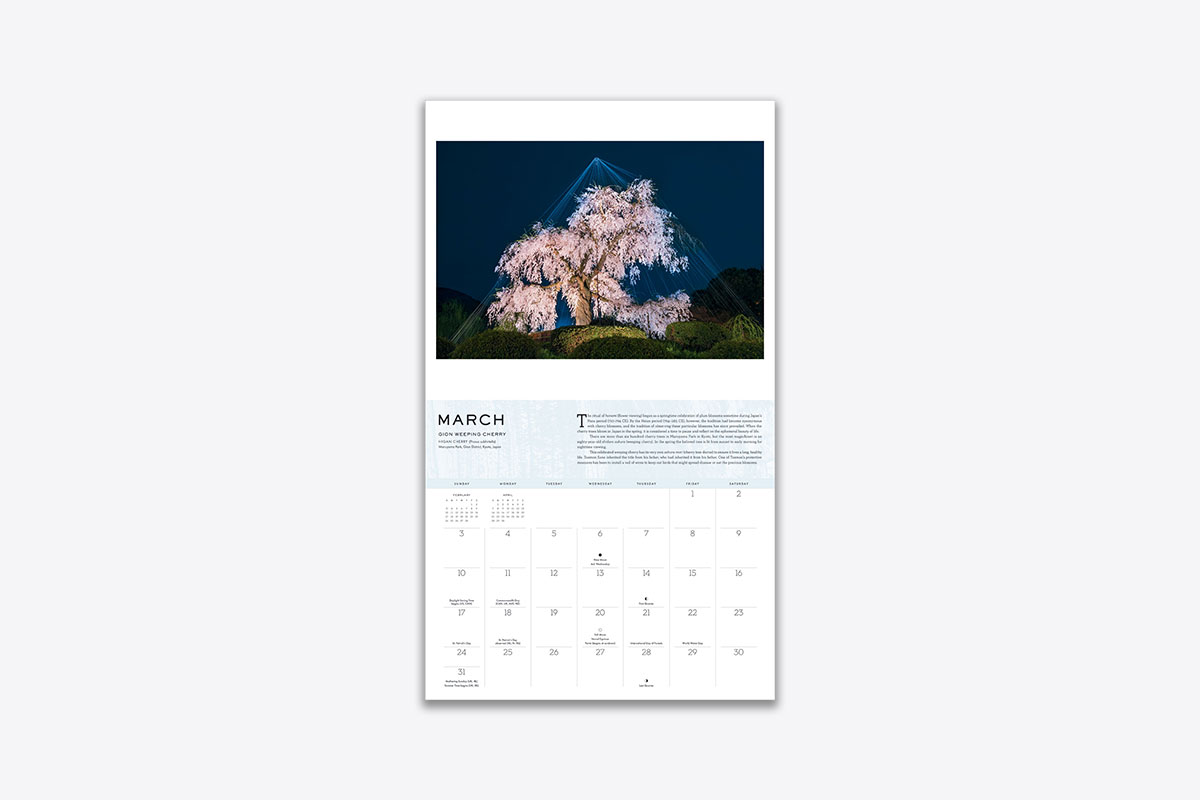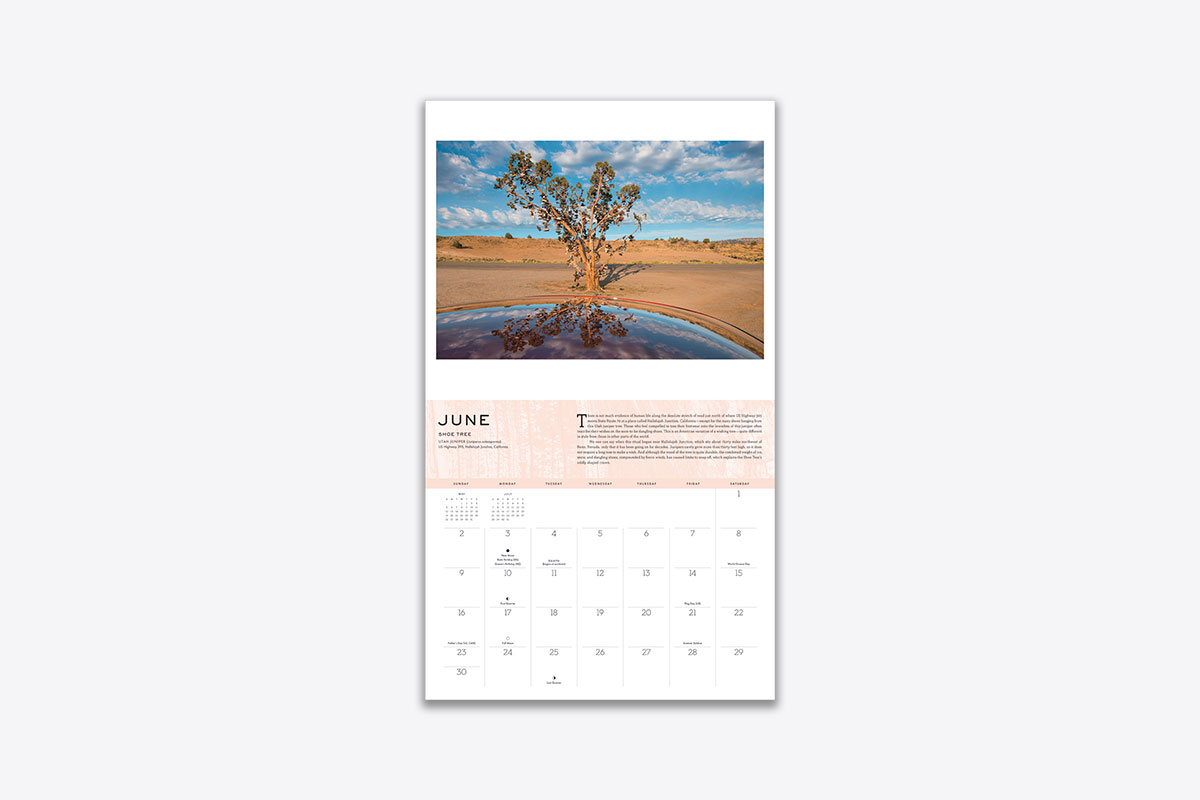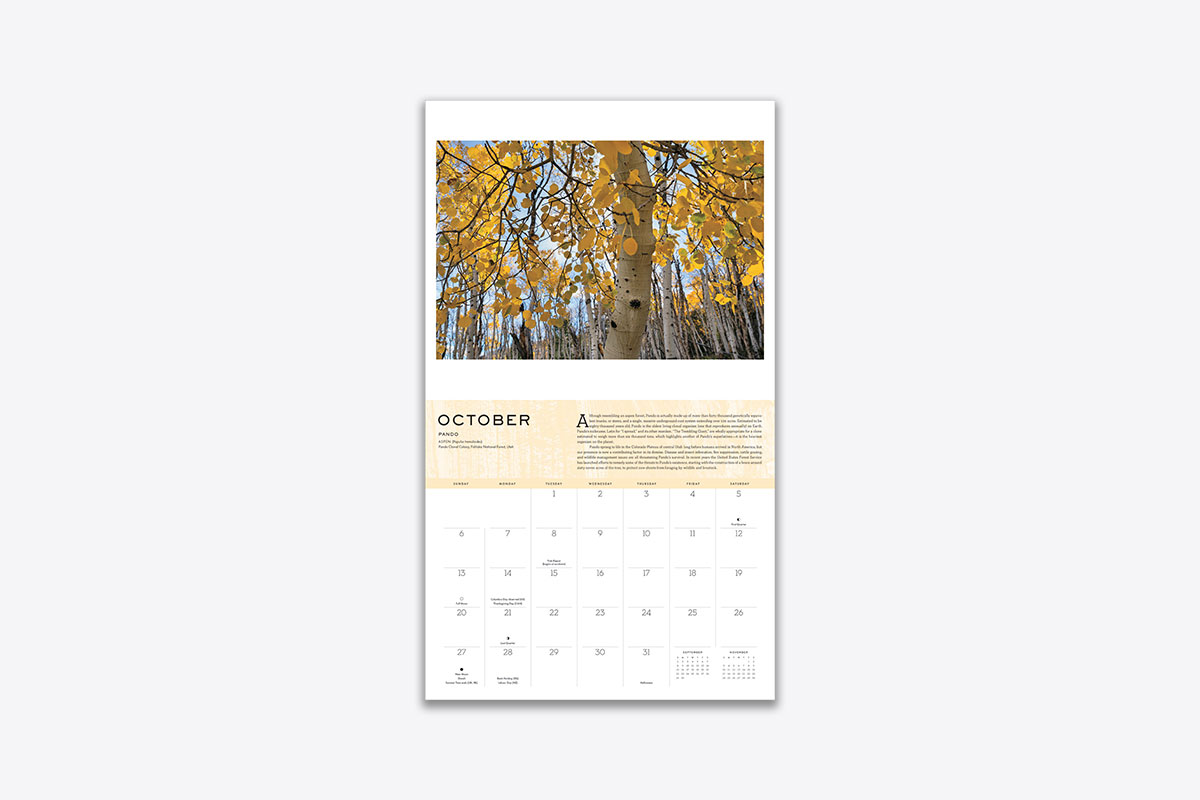 Wise Trees 2019 Wall Calendar
Remarkable Living Monuments from Around the World
Imprint: Abrams Books
Publication Date: August 7, 2018
Price: $14.99
Trim Size: 14 x 12
ISBN: 978-1-4197-3072-6
EAN: 9781419730726
Page Count: 24
Illustrations: 13 color photographs
Format: Wall
This captivating calendar features beautiful, historic trees from around the world along with their remarkable stories of inspiration, hope, and resilience. From a weeping cherry in Japan to an enormous banyan in India to an ancient redwood in California, trees have affected and shaped many cultures and countless lives. Each tree inspires awareness of the enduring role trees play in nurturing and sheltering humanity. Based on the fall 2017 Abrams book Wise Trees, featuring images by leading landscape photographers Diane Cook and Len Jenshel.
Also Available: Wise Trees (Hardcover, ISBN: 978-1-4197-2700-9)
About the authors
Diane Cook and Len Jenshel are two of America's foremost landscape photographers. Their previous books include Aquarium (2003), Hot Spots: America's Volcanic Landscape (1996), and Travels in the American West (1992). Their work is represented in more than 100 major collections worldwide and they have been contributing photographers to National Geographic for twenty years.