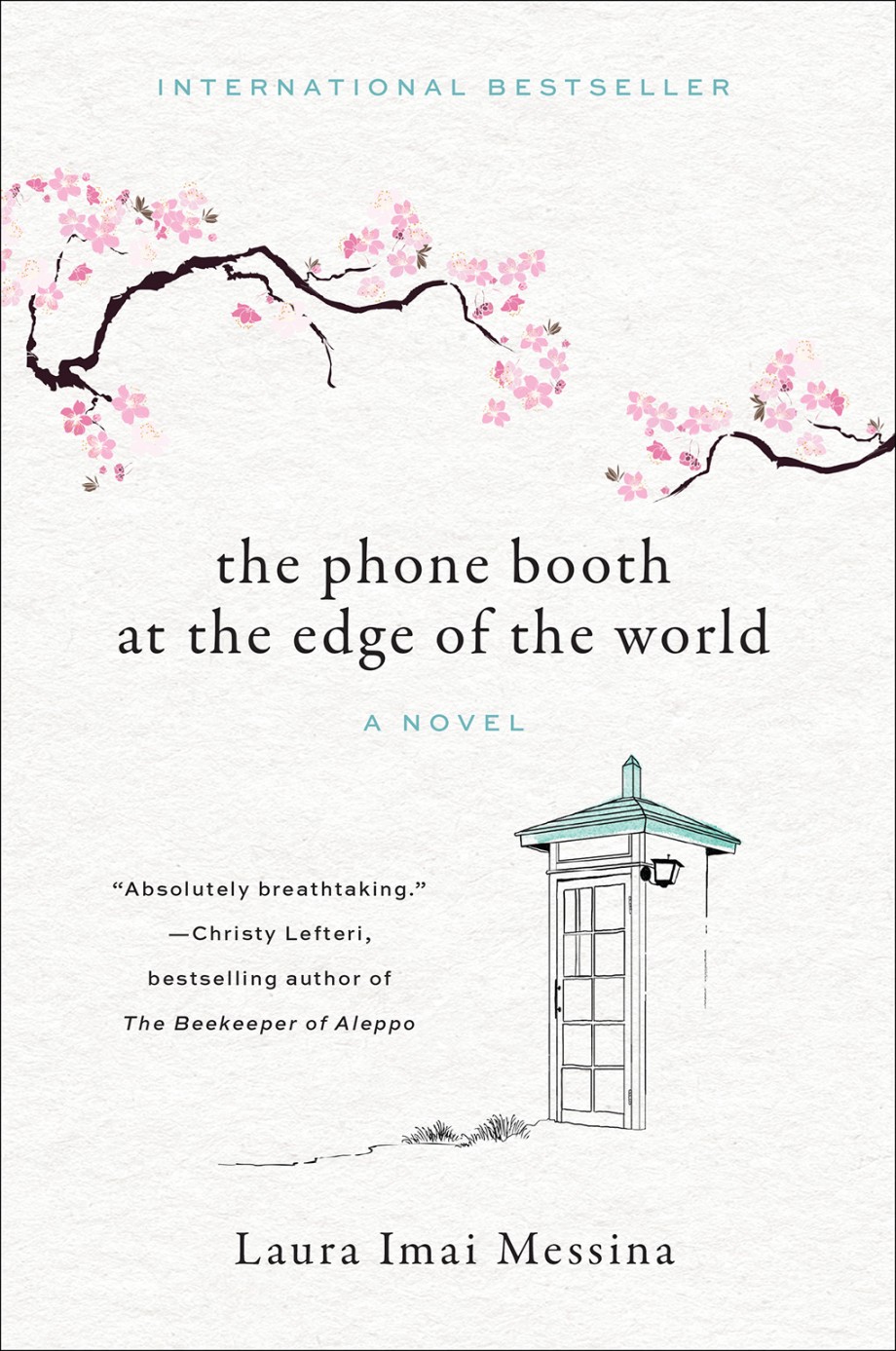 The Phone Booth at the Edge of the World
A Novel
Imprint: The Overlook Press
Publication Date: March 9, 2021
Price: $25.00
Trim Size: 5 1⁄2 x 8 1⁄4
ISBN: 978-1-4197-5430-2
EAN: 9781419754302
Page Count: 416
Format: Hardcover
Rights: North America
Additional formats:
The international bestselling novel sold in 21 countries, about grief, mourning, and the joy of survival, inspired by a real phone booth in Japan with its disconnected "wind" phone, a place of pilgrimage and solace since the 2011 tsunami
When Yui loses both her mother and her daughter in the tsunami, she begins to mark the passage of time from that date onward: Everything is relative to March 11, 2011, the day the tsunami tore Japan apart, and when grief took hold of her life. Yui struggles to continue on, alone with her pain.
Then, one day she hears about a man who has an old disused telephone booth in his garden. There, those who have lost loved ones find the strength to speak to them and begin to come to terms with their grief. As news of the phone booth spreads, people travel to it from miles around.
Soon Yui makes her own pilgrimage to the phone booth, too. But once there she cannot bring herself to speak into the receiver. Instead she finds Takeshi, a bereaved husband whose own daughter has stopped talking in the wake of her mother's death.
Simultaneously heartbreaking and heartwarming, The Phone Booth at the Edge of the World is the signpost pointing to the healing that can come after.
Praise
"A story about the dogged survival of hope when all else is lost . . . Messina shows us that even in the face of a terrible tragedy, such as an earthquake or a loss of a child, the small things - a cup of tea, a proffered hand - can offer a way ahead. Its meditative minimalism makes it a striking haiku of the human heart."

— The Times (London)
"Carefully told and with great care, this feels a particularly resonating story right now."

— Stylist
"Spare and poetic, this beautiful book is both a small, quiet love story and a vast, expansive meditation on grieving and loss."

— Heat
"This is a beautiful book. And a timely one. It tells a story about the aftermath of a disaster, long after the disaster. It tells of memories of the first few weeks after horror struck, but more it tells about the years after. If we're not directly affected, we lose sight of the years after that others have to endure. Or survive."

— Bookbag (UK)
"This book is one to read now."

— Cosmopolitan (UK)
"Thoughtful and tender, full of small daily moments and acts of kindness, Messina's novel is a testament to the power of community (and a bit of whimsy) in moving forward after loss."

— Shelf Awareness
About the author
Laura Imai Messina has made her home in Japan for the last 15 years and works between Tokyo and Kamakura, where she lives with her Japanese husband and two children. She has master's and doctorate degrees from Tokyo University. Translated from the Italian by Lucy Rand, The Phone Booth at the Edge of the World is Laura Imai Messina's English-language debut.