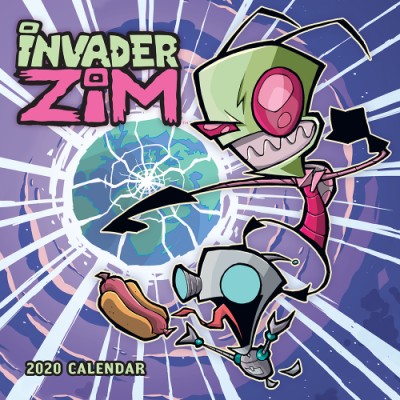 Invader Zim 2020 Wall Calendar
Imprint: Abrams Books
Publication Date: July 30, 2019
Price: $14.99
Trim Size: 12 x 12
ISBN: 978-1-4197-3447-2
EAN: 9781419734472
Page Count: 24
Illustrations: 25 images
Format: Wall
Rights: US/CAN/AUS/NZ/UK English
This 2020 calendar journeys into the hilarious, dark, and distinctly drawn world of Invader Zim with covers from the comic book series based on Nickelodeon's beloved animated show. The vivid and dramatic images by a host of top indie comic artists, including series creator Jhonen Vasquez, illustrate the bumbling outcast alien ZIM, along with other favorite characters including the malfunctioning robot GIR, human foes Dib and Gaz, and of course, pigs and bees.
Also Available: Doom Doom Doom: The Art of Invader Zim
About the author
Nickelodeon, now in its 37th year, is the number-one entertainment brand for kids. Nickelodeon's U.S. television network is seen in more than 90 million households and has been the number-one-rated basic cable network for 20 consecutive years.